Crushed Ryvita & Greek Yoghurt Topped Salmon
2015-02-15
Servings :

2

Prep Time :

10m

Cook Time :

20m

Ready In :

30m
February is National Heart Month and I have re-created one of my all time favourite oily-fish recipes.. Salmon topped with Greek Yoghurt & crushed Ryvita (with a sprinkle of heart healthy olive oil on top for good measure!).
It was my mum who actually introduced me to this recipe (see the first pic in the 'pictures from other people' section below!) and I couldn't thank her enough.. This recipe is a hit even with people who don't really like fish – for heart health ideally we should eat two portions of fish a week, one of which is oily (such as salmon or mackerel, sardine, pilchards, fresh tuna etc.).
Do let me know if you give this recipe a go!
Ingredients
2 skinned fresh salmon fillets
~6-8 tbsp fat-free Greek yoghurt
2-3 seeded Ryvita (Rye crispbreads)
handful fresh chopped coriander
black pepper & olive oil
+ salad/olives/asparagus to serve (+/- couscous)
*Nutritional stats may vary depending on the size of the salmon steaks used – sides not included
The apple wooden chopping board is from Wayfair in case you are wondering!
Method
Step 1
Pre-heat your oven to 200 degrees C (fan).
Step 2
Spread the salmon steaks with Greek yoghurt (mixed with the black pepper).
Step 3
Crush 1-2 Ryvita per salmon steak (depending on the size), add your fresh coriander & top onto the yoghurt generously. Sprinkle with black pepper & olive oil.
Step 4
Bake uncovered for 15-20 minutes until cooked.
Step 5
Serve with salad leaves, olives & couscous (all optional!)
The black slates are from Wayfair as well.

UPDATE: Thank you to everyone who sends me pictures of my recipes on Twitter & Facebook – here are a selection!!
*This recipe used haddock instead of salmon
*Love the coucous addition in these pics!
*My sister sent me this lovely pic – she swapped the yoghurt for Tzatziki!
*With Slimming World chips!
*Thank you to Wayfair who challenged me to create a heart healthy recipe and sent me a few awesome things for my kitchen in return!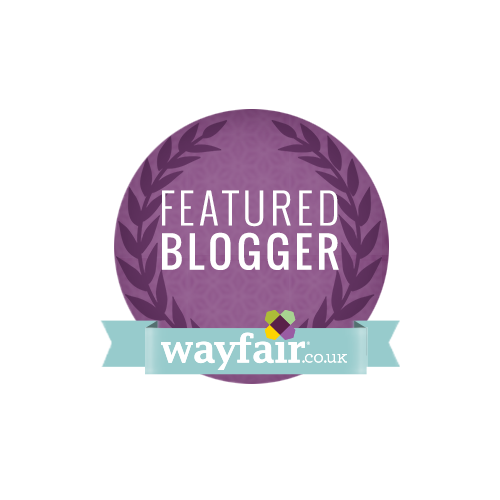 Average Member Rating
(5 / 5)
19 people rated this recipe
Related Recipes:
Nutritional Info
This information is per serving.
Calories

~300Kcal

Carbs

11g

Protein

33g

Fat

8g
Recipe Comments